Main Content
Bienvenidos!
We at Casa México strive to serve you in a comfortable atmosphere, with top service and excellent food. Our restaurants are family owned, the first one opened in 1992 at our Fairview location.
More About Us
About Casa Mexico
We pride ourselves in making food fresh everyday, having the best chips and salsa in town and serving big portions at moderate prices.
We have free banquet rooms available in each of our locations for business needs and private parties.
Specials
Lunch specials are available every weekday from 11AM-3PM.
House Specialties
Available every day - $1.00 off on the designated day.
Served with rice and your choice of refried or pot cholesterol-free beans.
Sunday: Fajitas
Your choice of steak, chicken or both (shrimp fajitas are also available). Marinated in our secret sauce. Delivered sizzling hot over a bed of sauteed onions, green peppers and carrots.
Monday: Tacos al Carbon
Three soft corn tortillas filled with broiled skirt steak. Topped with cilantro, onions, sauce and parmesan.
Tuesday: Steak a la Mexicana
10 ounces broiled steak served with girlled onions, tomatoes and sliced avocado.
Wednesday: Carnitas de Res
Sliced top sirloin fried with green peppers, onions and special spices. Served with rice & beans.
Thursday: Carne Asada
Broiled skirt steak served with guacamole, salad, rice and beans.
Friday: Seafood Burrito
A giant flour tortilla filled with a delicious mixture of baby shrimp, real crab meat, and vegetables wrapped and topped with jack cheese, sauce, sour cream, and guacamole served with rice and beans. .
Saturday: Carnitas de Puerco
Pork pan fried with spices pico de gallo, guacamole, rice, and beans.
Banquet Rooms Available!
Banquet Rooms
We have private banquet rooms available at every location. Each room can hold up to 75 people. Whether it be hosting a business lunch, rehearsal dinner, private party, or any get together, we will accommodate your needs. Best of all, the use of our banquet rooms is absolutely free.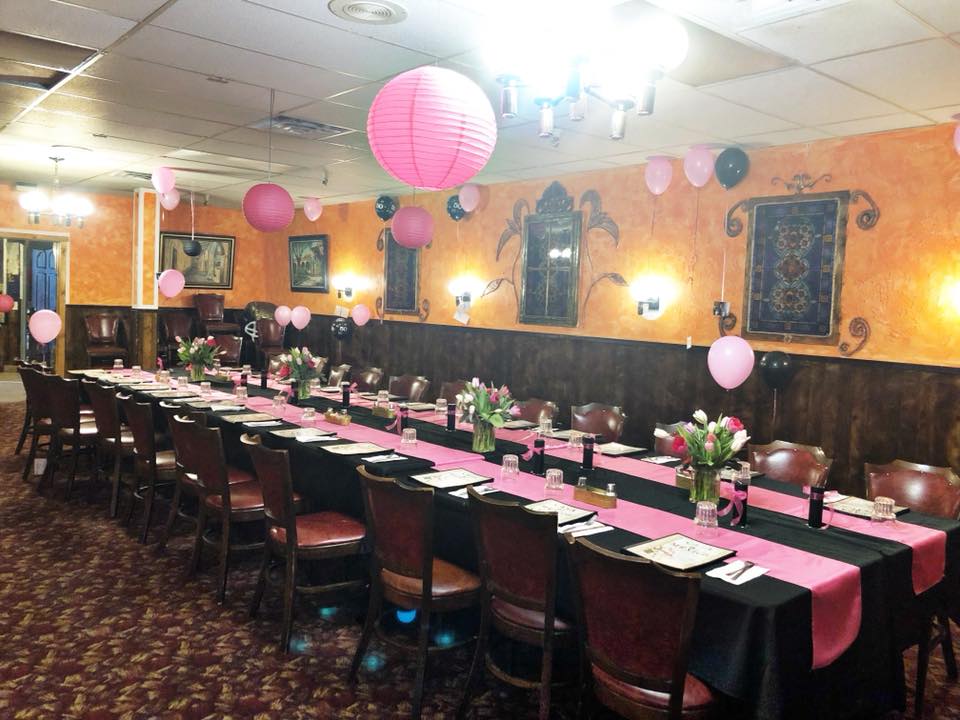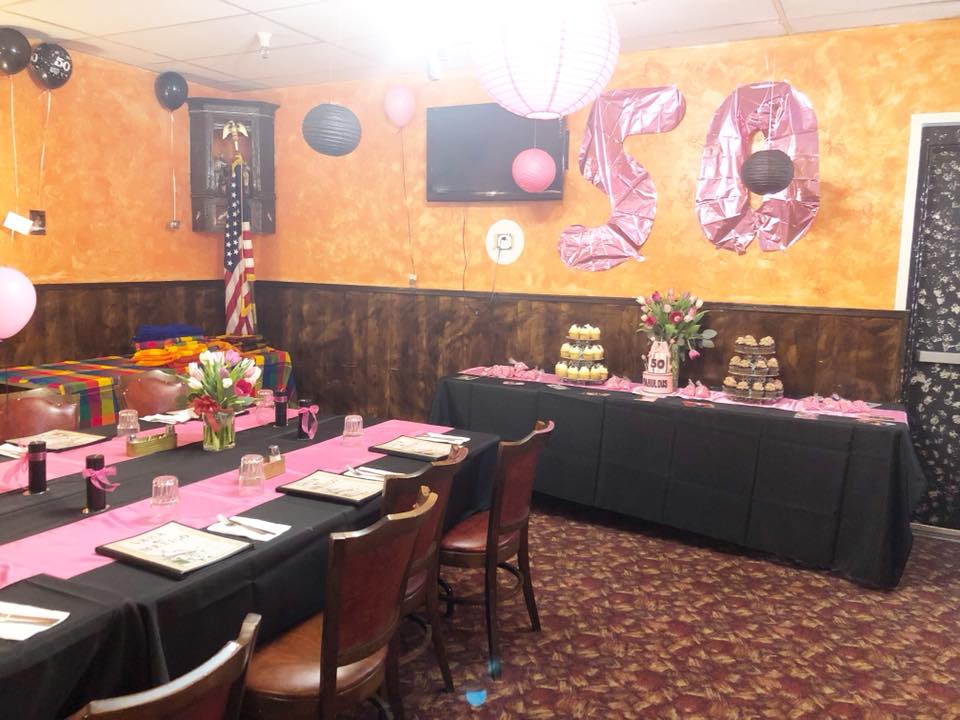 Catering
All orders must be placed 3 days in advance. Includes your choice of refried or pot beans, rice, chips, salsa, guacamole and sour cream.
Menu 1
Cheese Quesadillas
Ground Beef Enchiladas
Chicken Enchiladas
$17.95 per person
Menu 2
Chicken Taquitos
Chile Verde
Steak and Chicken Fajitas
$20.95 per person
Menu 3
Cheese Quesadillas
Beef Taquitos
Carnitas De Pollo
$20.95 per person
Menu 4
Taco Bar
Includes 3 crispy corn tortilla shells per person, lettuce, tomatoes, shredded cheese, sour cream, and guacamole. Meat choices are chicken, beef or pork
$17.95 per person
Delivery and catering service charges are included. We provide disposable plates, forks and napkins. Tax and 18% gratuity will be added separately. Chafing disposable dishes and fuel candles are $20 extra if needed.